Tools in the Ruck Part 3: The best all-weather notebook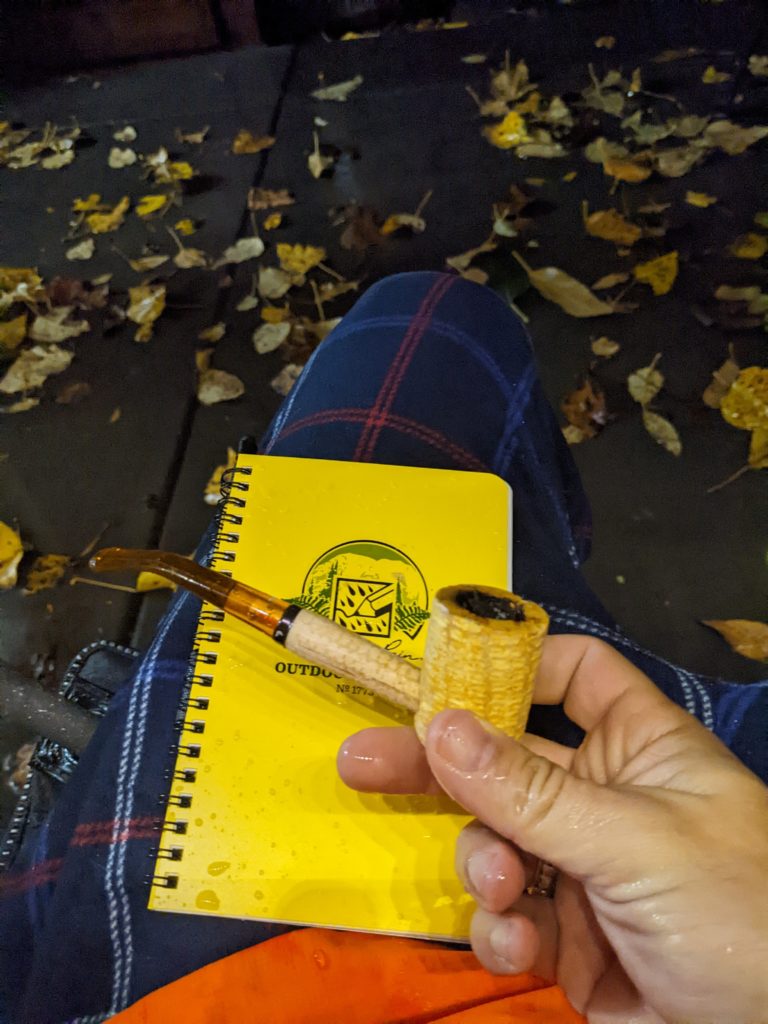 Why write in a notebook?
The journey to a life well-lived is not easy. It isn't cheap. It costs us blood, sweat, tears, and miles travelled along lonely roads. That's where the all-weather notebook comes into my ruck kit. I only write in this notebook when it's raining, so I need something that will stand up to abuse. In the Pacific Northwest, there's literal rain for most of the year. In this season of life for me, there's a lot of metaphorical rain as we're transitioning from a life in Indiana to one in Oregon, 2,500 miles and many friendships away. When we set ourselves up to be better people, we encounter hardship. Adventures by definition are venturing into unknown territory.
I keep this notebook in my ruck toolkit to be able to push myself to write helpful reminders, draw maps of my adventures, measure the occasional pile of elk scat in the woods, and process deep thoughts in the middle of an Oregon rain storm. I write pages with freezing hands while immersed in the Willamette River. I write many more while soaking in the bathtub and soaking the pages with tears from disappointments, hardships, and mistakes of a life lived adventurously.
My invitation to you is to grab a notebook like my trusty, yellow Rite in the Rain model. Pair it with a writing implement that won't rust or get washed away in the rain (the Rite in the Rain pencil is my current favorite). Stick it in your ruck, and get outside. When its raining, pull our your notebook and jot down a few thoughts, doodles, or a map. Challenge yourself to write regularly, but only in the water. Maybe you begin writing down your thoughts while taking a cold shower (like fellow GORUCK Tribe member Michael Easter writes about in his book, The Comfort Crisis). Try it out for a month and let us know how it goes!
---
This post is sponsored by affiliate links. If you click any of the links in the post, it helps me out and keeps the lights on around here at no additional cost to you. If you love what we do here, consider purchasing something using these links and sharing them with friends and family. Thank you!