About us​
Our mission
Too many men are exhausted. Burnt out. Ready to give up. Not full of life. Putting everyone and everything above their heart. We're here to change that through embracing one concept: Adventure.
Our tribe
Are you tired? Worn out? Burned out on religion? Come to me. Get away with me and you'll recover your life. I'll show you how to take a real rest. Walk with me and work with me—watch how I do it. Learn the unforced rhythms of grace. I won't lay anything heavy or ill-fitting on you. Keep company with me and you'll learn to live freely and lightly. – Matthew 11:28-30
What if you could live a life where every day is an epic adventure? Where you're filled with joy overcoming life's challenges and bring others along with you for the journey of a lifetime?
The Anthem Tribe is growing. We invite you to be a part of something bigger than yourself. It's time to awaken the adventurer within you. We were created for adventure.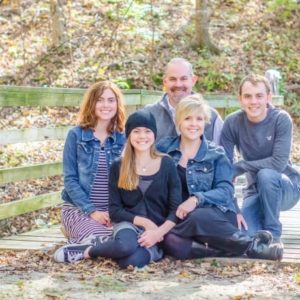 Natalie Ogbourne
Natalie Ogbourne is a speaker, writer, and once-reluctant hiker who has learned that finding her way in the wilderness is teaching her to walk by faith in everyday life. She loves to encourage and equip others to engage their terrain so they can navigate the challenges they face at work, home, and in-between with an adventure mindset.

A lifelong Iowan with a longstanding fear of cows, Natalie has not only persevered through the rigors of marriage and parenthood, she has survived a snowmobile-windshield-to-nostril standoff with a half-ton bison, a trip into Yellowstone's backcountry with a recreationally unstable fly-fishing guide, and a trek across the edge of a cliff pursued by a bear. Her husband, Jaime, and their three kids are her favorite adventure partners—both at home and in the outdoors. You can find tales from the trail and encouragement to engage your terrain at natalieogbourne.com and on Instagram as @natalie_ogbourne.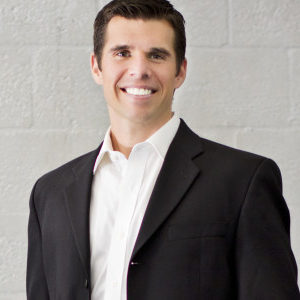 Armando Cruz
Armando Cruz is a connoisseur of experiences, husband, father, adventurer, best-selling author, ultra-marathoner, lifestyle physical therapist, and legacy coach. 

Armando helps growth-minded, men and women suffering from chronic pain understand it, eliminate it, and thrive doing the things they love, pain-free. He does this through his immersive break-through program he co-created with his wife, Christian, called "Suffering to Unstoppable". 

He is the creator of the Cleanse & Renewal Program, the Modern Man Virtual Summit, and the R.I.C.H. Man Experience. He is the co-owner of Cruz Country Fitness & Physical Therapy with his wife. He is the author of the best-selling book "The Legacy Code: Modern Man's Guide to Escape Obscurity & Live A Life Unleashed". 

Armando has climbed mountains, run over 100 miles in a day in swamps filled with snakes and alligators, has lived out of his car, and has rollerbladed and surfed in hurricanes but his biggest adventure has been fatherhood. 

He is the proud dad of three amazing children and has been married for over 14, years to his beautiful wife, Christian.

Connect with Armando at
www.ArmandoCruz.com
www.CruzCountry.com
IG – @acruz3
Twitter – @armando_cruz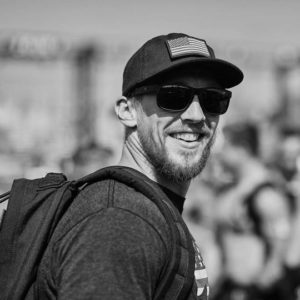 Dan "Cadre DS" Skidmore
Cadre DS maintains and teaches a "ready for whatever" level of fitness as foundational for any specific challenges you're looking to take on.
His background is rooted in the Special Operations way of life. Tier 1 operators train like professionals, eat like professionals, and fight like professionals. And it's all about the team — as an individual you're accountable to them. DS was trained by some of the best in the business of optimizing human performance, and he gravitated toward training others on his first deployment to Afghanistan. His first students were his Afghan partner force, most of whom weighed 95 pounds soaking wet. They needed to be stronger and faster in order to be better teammates, and DS made it his mission to make them tougher and harder to kill, day in and day out. Since that deployment, he has continued his passion for training with a CrossFit L1 Certification and bettering others in gyms, fields, and digitally— the world over.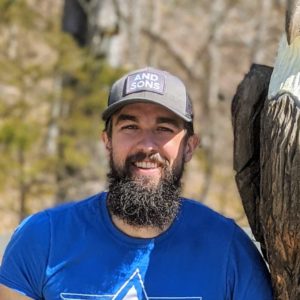 Dan Zehner
When Dan isn't diving in the dark with Navy SEALs, rucking through the cold with a team carrying logs, or building something in his shop, he's serving his wife and three kids in the ways that only he can in Lafayette, Indiana. Every day he's showing others how to have an epic, adventurous life and love the journey with some powerful tools!

He started the Anthem of the Adventurer out of a deep seated need for adventure in his life, and to share that journey with other men. Before joining SEAL Team Leaders, where he serves as the head coach in the leadership and teams class, Dan has worked with research centers at Purdue University for both the National Science Foundation and NASA, helping make our society more resilient to all the natural hazards nature throws at us on Earth as well as on the moon and Mars. Prior to this, he has worked as a validation engineer for Caterpillar, a manufacturing engineer for Subaru, and a fluid systems engineer for Electric Boat working on nuclear submarine design. Dan holds a bachelor's of science in Mechanical Engineering from the University of Illinois, but clearly… doesn't do much engineering these days.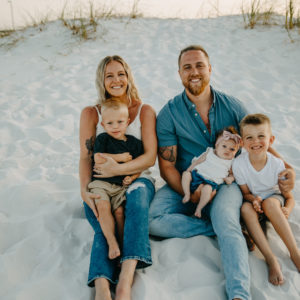 Jeff McClintic
Jeff McClintic is a husband, father, and adventurer. Jeff helped launch 420 Ministries, a missional community in Indianapolis and has had the privilege of traveling the world sharing the Gospel. He loves empowering others to take risks in their own lives. He recently published his first book called Caged Lions, communicating the importance of bold faith. Jeff has spent the past year getting involved in different business ventures as well and is excited to share more on this platform.

Jeff is excited for Anthem of the Adventurer and the possibility of growing a community around adventure. Adventure can be a part of everyday life in everyday decisions. Decisions around business, family, faith, health, and so much more.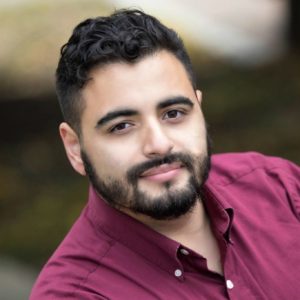 Ben Esteban
Ben is a father of three and married to his best friend, Bekah. With a cultural diverse background himself, he loves taking them on adventures around the world in order to explore different cultures. He enjoys traveling with his family and exploring new places. 

When he's not enjoying the outdoors with his wife Bekah and their kids, Ben helps entrepreneurs create digital connections and communities.

One of his missions is to help others achieve freedom through creating recurring income streams through membership sites!